SARAI · Media Sentiment Analysis
Large scale TWITTER • SENTIMENT Analysis
In the project jointly carried out with RAI, the SARAI high-performance engine developed by Reveal demonstrated the possibility of supporting large-scale automatic acquisition of huge data volumes in real-time, about complex and market critical phenomena: opinions, interests, tastes and trends on journalistic and entertainment television contents.
Technological Objective: High Accuracy Sentiment Analysis over Tweet stream for the media industry

Reference User: RAI Radiotelevisione Italiana

Project timeline: March 2018 – March 2019

Technological Partner: Reply Target
Sentiment Analysis Workflow
In SARAI Reveal has designed, developed and experimented with a Sentiment Analysis workflow for the management of streams of Twitter micro-posts in real-time (approx. 200 tweets per second).
SARAI, the service created by Reveal, and integrated by Reply Target for RAI Radiotelevisione Italiana, deals with language processing of individual tweets, the recognition of underlying TV transmissions of interest and the corresponding sentiments expressed by users. The metadata created are made available within traditional Business Intelligence environments (such as MS Power BI) and trigger multidimensional analysis for the RAI's Twitter monitoring Department. SARAI is integrated and operational in the Microsoft Azure cloud environment.
Strictly based on a Data-driven Algorithmic
The Sentiment Analysis process of the system is strictly based on a data-driven algorithmic paradigm and proceeds through the application of supervised classification methods: the system, therefore, provides a set of target sentiment classes and applies the suitable class to individual input tweets. The sentiment classification criteria strongly depend on linguistic knowledge along with lexical, grammatical and semantic dimensions
Emotional metadata and much more
SARAI is offered by Reveal as an integrated service of the Web platform SentiRe
The SentiRe platform orchestrates content analysis, data and metadata management services, and search over document streams flowing within a social network. In addition to emotional metadata, SentiRe allows the processing of tweets in the topic recognition dimension, also allowing to detect and manage users and communities.
The image below shows on the right the activation status in the territories (user engagement map) of the community selected on the left that is generated in SentiRe in real-time.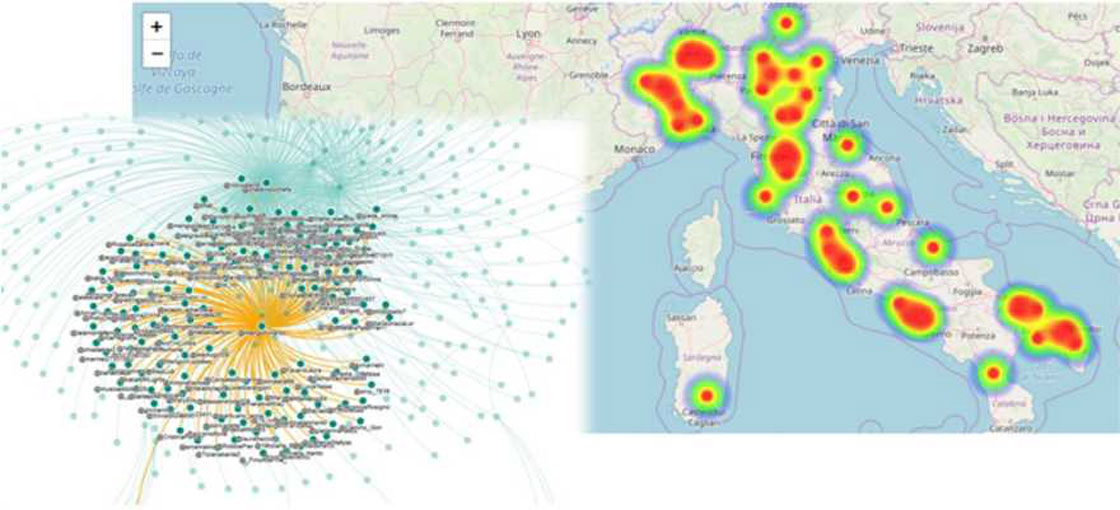 Below are the heatmaps of distributions of positive (green) sentiment in the territories (reference transmission: "Che Tempo Che Fa").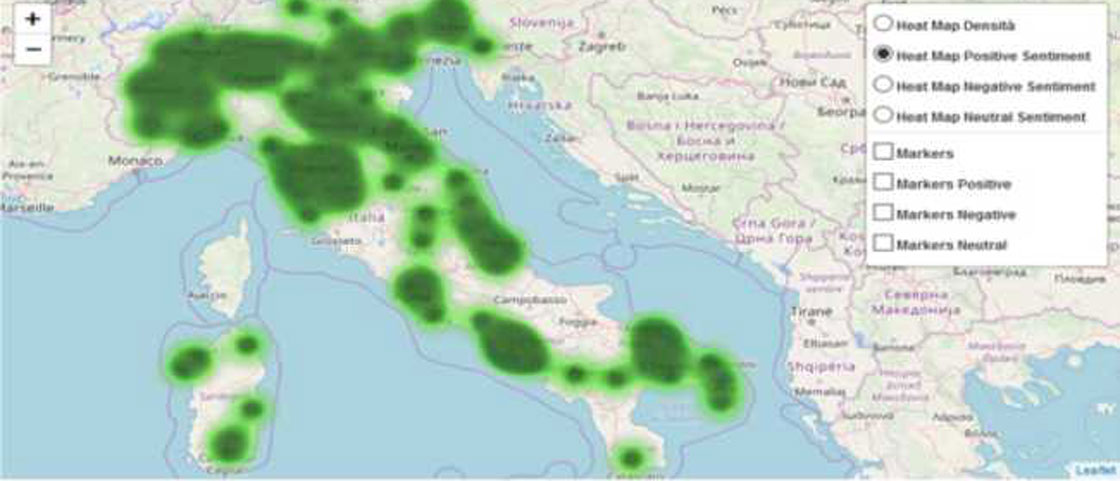 Creation of an elastic platform, able to easily manage large volumes of data and easily integrated with listening channels.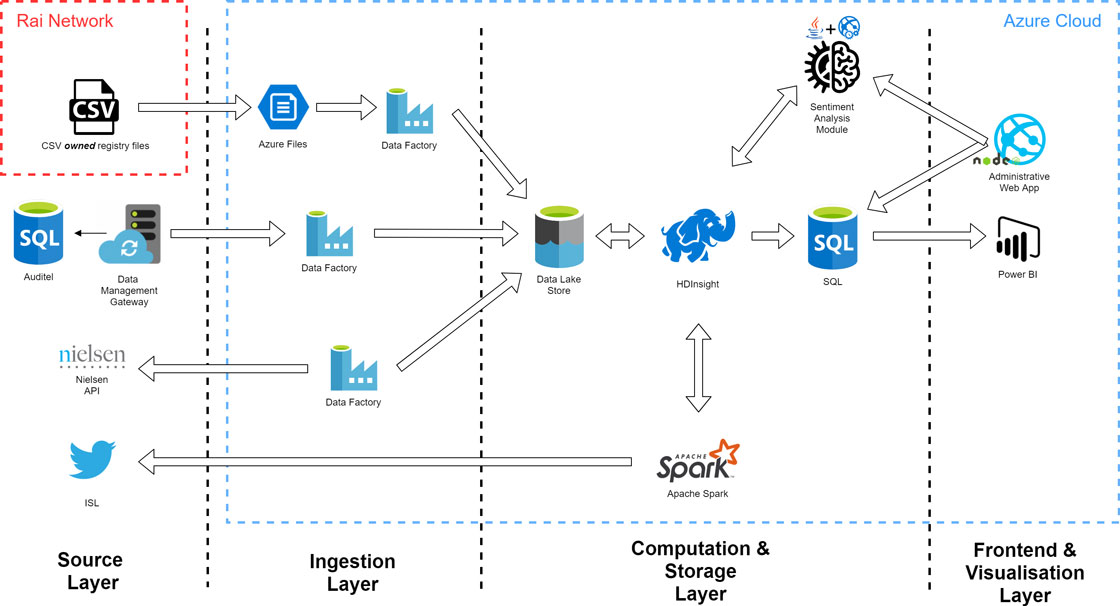 Data Lake & Cloud – repository of all data …
… heterogeneous – from different social sources (Twitter, Facebook, Instagram, …)
TRUSTED BY CUSTOMERS & PARTNERS